GREAT TALK INC IS A 501(c)(3) NONPROFIT ORGANIZATION
Generously supported by our Gold Series Sponsors:
GREAT TALK and
THE ALEXANDER GRASS HUMANITIES INSTITUTE, Johns Hopkins University
Present a Special Community Service Event


Stem Cells: Assessing the Cutting Edge Gene Design and Therapies
Wednesday, October 21, 2020 @ 7PM Eastern, Online

Hosted by the Alexander Grass Humanities Institute

>> REGISTER HERE <<
FREE with Registration
Following registration attendees will receive a confirmation email containing information for the webinar
Featuring a panel of experts:
Dr. Eric Green, Director, National Human Genome Research Institute at NIH
Diane Hoffmann, Professor of Law; Director, Law & Health Care Program, University of Maryland Carey School of Law
Dr. Anthony Wynshaw-Boris, Chair, American Society of Human Genetics; Chair, Dept of Genetics and Genome Sciences at the Case School of Medicine, Univ. of Cleveland Medical Center
Antonio Regalado, Senior Editor, MIT Technology Review

Moderated by: William Egginton, Decker Professor in the Humanities, Johns Hopkins University; Director, Alexander Grass Humanities Institute, JHU

A panel of experts discuss the challenges, promises, hopes, and dangers of stem cell research and the exciting new technologies that have enabled us to explore and alter the building blocks of life itself.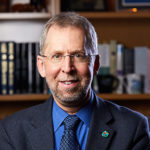 Dr. Eric Green
is the director of the National Human Genome Research Institute (NHGRI) at the U.S. National Institutes of Health (NIH). He is the third NHGRI director, having been appointed by NIH director Dr. Francis Collins in 2009.
Dr. Green has been at the Institute for more than 25 years, during which he has had multiple key leadership roles. He served as the Institute's scientific director for 7 years, chief of the NHGRI Genome Technology Branch for 13 years, and founding director of the NIH Intramural Sequencing Center for 12 years.
For just over two decades, Dr. Green directed an independent research program that included integral start-to-finish roles in the Human Genome Project and groundbreaking work on mapping, sequencing, and characterizing mammalian genomes.
Dr. Green earned his M.D. and Ph.D. degrees in 1987 from Washington University in St. Louis; coincidentally, the word "genomics" was coined in that same year. During his career, Dr. Green has authored and co-authored over 370 scientific publications.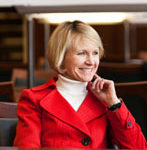 Diane E. Hoffmann
, J.D. M.S., has been on the faculty at the University of Maryland Carey School of Law since 1987. She has taught Torts, Law and Medicine, Health Care Law, Legal Problems of the Elderly, Critical Issues in Health Care, Research with Human Subjects, and Health Care for the Poor.
Diane Hoffmann is the Jacob A. France Professor of Health Law and Director of the law school's Law & Health Care Program. Her research and scholarship has focused on issues in end of life care as well as the legal and ethical issues associated with cutting edge technologies, therapies and diagnostic tests. She has served as a member of a number of health care ethics committees including those at the University of Maryland Medical System and the Clinical Center at the National Institutes of Health. She is currently a member of the Maryland Stem Cell Commission, the Composite Committee of the U.S. Medical Licensing Exam, the Editorial Board of the Journal of Medical Regulation, and the Scientific Advisory Board of the Center for Gut Microbiome Research & Education at the American Gastroenterological Association.
Her recent scholarship includes a study of the use of health related genetic tests in the court room and an article on the criminal prosecution of physicians for prescription of opioids. In addition to her teaching and scholarship, Professor Hoffmann served as Law School's Associate Dean of Academic Programs from 1999-2012, responsible for the school's academic curriculum and dual degree programs. Hoffmann received her B.A., magna cum laude, from Duke University, her M.S. in Health Policy and Management from Harvard School of Public Health and her J.D. from Harvard Law School.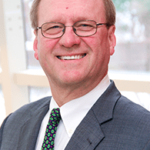 Tony Wynshaw-Boris
received his MD, PhD degrees from Case Western Reserve University School of Medicine. His PhD was under the direction of Richard Hanson, PhD, where he elucidated the sequences within the PEPCK promoter required for activation by cAMP and glucocorticoids. He did his residency at Rainbow Babies and Children's Hospital, in Pediatrics followed by a medical genetics fellowship at Boston Children's Hospital. While in Boston, he did a postdoctoral fellowship at Harvard Medical School under the direction of Philip Leder, MD, where he studied mouse models of developmental disorders.
In 1994, Dr. Wynshaw-Boris set up an independent laboratory at the National Human Genome Research Institute of the NIH, where he initiated a program using mouse models to study human genetic diseases, with a focus on neurogenetic diseases. In 1999, he moved to UCSD School of Medicine, where he became Professor of Pediatrics and Medicine, as well as Chief of the Division of Medical Genetics in the Department of Pediatrics.
In 2007, he moved to UCSF School of Medicine, where he was the Charles J. Epstein Professor of Human Genetics and Pediatrics, and the Chief of the Division of Medical Genetics in the Department of Pediatrics. At UCSF, in addition to mouse models, his laboratory began to use patient-derived induced pluripotent stem cell (iPSC) models to study human disease. In June 2013, he returned to Cleveland to become the Chair of the Department of Genetics and Genome Sciences. His laboratory continues to use mouse and iPSC models to shed light on mechanisms of neurogenetic diseases with the ultimate goal of providing novel therapies.
Dr. Wynshaw-Boris is President-Elect of the American Society for Human Genetics for 2019, and will be President in 2020. He was appointed to the National Advisory Child Health and Human Development Council of the Eunice Kennedy Shriver National Institute of Child Health & Human Development, National Institutes of Health, in 2019. He has also been elected to membership in the American Society for Clinical Investigation, the Association of American Physicians, the American Pediatric Society, and he was elected as Fellow of the American Association for the Advancement of Science.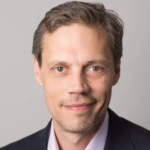 Antonio Regalado
is the senior editor for biomedicine for MIT Technology Review, with a focus on how technology is changing medicine and biomedical research.
Many of Antonio'a articles have also been included in the Genetic Literacy Project.
Before joining MIT Technology Review in July 2011, Antonio lived in São Paulo, Brazil, where he wrote about science, technology, and politics in Latin America for Science and other publications.
From 2000 to 2009, Antonio was the science reporter at the Wall Street Journal and later a foreign correspondent.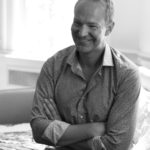 William Egginton
is the Decker Professor in the Humanities at the Johns Hopkins University, where he teaches on literature, literary theory, and the relation between literature and philosophy, and where he Directs the Alexander Grass Humanities Institute. He is the author of How the World Became a Stage (2003), Perversity and Ethics (2006), A Wrinkle in History (2007), The Philosopher's Desire (2007), The Theater of Truth (2010), in Defense of Religious Moderation (2011), and The Man Who Invented Fiction (2016). He is co-author with David Castillo of Medialogies (2017). He is also co-editor with Mike Sandbothe of The Pragmatic Turn in Philosophy (2004), translator and editor of Lisa Block de Behar's Borges, the Passion of an Endless Quotation (2003), co-editor with David E. Johnson of Thinking With Borges (2009). His most recent book, The Splintering of the American Mind, was published by Bloomsbury in 2018.

With special thanks to Ruth Goldstein, The Pikesville Speakers Series; and Dan Gincel, Maryland Stem Cell Research Fund

GREAT TALK is a 501(c)(3) nonprofit organization.
Please feel free to donate now to help offset the costs of this FREE event!
---