GREAT TALK INC IS A 501(c)(3) NONPROFIT ORGANIZATION
Generously supported by our Gold Series Sponsors:
GREAT TALK
AND
THE ALEXANDER GRASS HUMANITIES INSTITUTE, Johns Hopkins University
Present a Series of Special Community Service Events


REGISTRATION NOW AVAILABLE !

THE FUTURE OF GLOBAL MONEY: HOW REAL IS THE CRYPTOCURRENCY THREAT & VALUE?
Wednesday, September 1, 2021 @ 7PM Eastern, via Zoom Online

Hosted by the Alexander Grass Humanities Institute


Cryptocurrency pioneers and leading financial authorities share their viewpoints on issues including the trading of crypto currencies, their longterm value, the disruption to the global money system, the inequity issues of that system for worldwide populations, the mining of bitcoins, regulations, and ransomware.


CLICK HERE TO REGISTER FOR FREE
Following registration attendees will receive a confirmation email containing information for the Zoom webinar.
View the video replay from this Great Talk!



Featuring a panel of experts: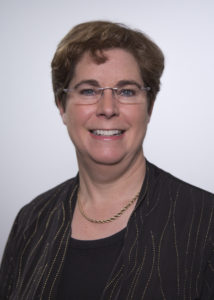 AMY CREWS CUTTS, Chief Economist

Dr. Amy Crews Cutts is a nationally recognized thought leader and chief economist focused on providing strategic economic analysis rooted in practical business terms. Amy is the President and Chief Economist of AC Cutts & Associates LLC. She was previously Senior Vice President and Chief Economist for Equifax and Senior Director and Deputy Chief Economist at Freddie Mac before that. With over 25 years of economic analysis and policy development experience, Amy is a passionate advocate for expanding consumer access to low-cost, nonpredatory credit. She is a noted expert in credit reporting, consumer and small business credit markets, loan servicing, securitization, residential real estate including home equity and price indices, and trends in employment and compensation.

Often quoted in national print and broadcast media, she has also published numerous studies in academic journals and books on such topics as the economics of subprime lending, the impact of technology on foreclosure prevention, and the drivers of strategic mortgage default. In 2015 she won the Pulsenomics® Crystal Ball Award for Outstanding Performance in The Zillow® Home Price Expectations Survey for her forecast accuracy and is a participant in the Wall Street Journal's Monthly Survey of Leading Economists.

Cutts holds a Master of Arts and Doctor of Philosophy in Economics from the University of Virginia and a Bachelor of Science degree in Applied Mathematics from Trinity University in San Antonio, TX. In 2015 she became a Certified Business Economist®, a distinction of professional achievement from the National Association for Business Economics (NABE). She serves on the board of directors for NABE and the National Business Economics Issues Council, and the policy advisory board for The Reinvestment Fund, the advisory board for Riskspan, and the housing advisory board for the National Foundation for Credit Counseling. She has taught economics at Georgetown University, Johns Hopkins University, the University of Virginia and was Assistant Professor of Economics and Senior Researcher in the Maxwell School for Citizenship and Public Affairs at Syracuse University.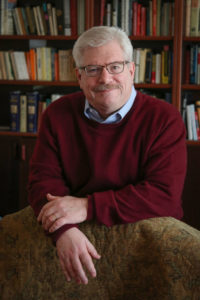 MICHAEL HILTZIK, Journalist & Author

Michael is a Pulitzer Prize-winning journalist and author who has written for the Los Angeles Times for three decades, serving as a financial and political writer, investigative reporter, technology writer and editor, and foreign correspondent in Africa and Russia. His columns on economics, business, public policy, and politics can be found at the LA Times.

Michael's latest book, Iron Empires: Robber Barons, Railroads, and the Making of Modern America, covers the nation's history during the Gilded Age of the last 19th Century. His previous books are Big Science: Ernest Lawrence and the Invention that Launched the Military-Industrial Complex (2015), The New Deal: A Modern History (2011), the New York Times bestseller Colossus: Hoover Dam and the Making of the American Century (2010), The Plot Against Social Security (2005), Dealers of Lightning: Xerox PARC and the Dawn of the Computer Age (1999), and A Death in Kenya: The Murder of Julie Ward (1991).

Michael received the 1999 Pulitzer Prize for articles exposing corruption in the entertainment industry. His other awards for excellence in reporting include the 2004 Gerald Loeb Award for outstanding business commentary and the Silver Gavel from the American Bar Association for outstanding legal reporting. A graduate of Colgate University and Columbia University, he lives in Southern California with his family.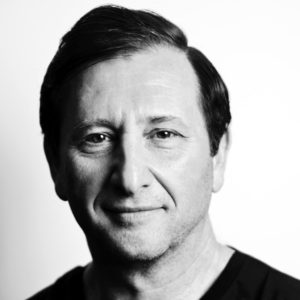 ALEX MASHINSKY, Entrepreneur

Alex is CEO and co-founder of Celsius, the centralized cryptocurrency lending platform.
Celsius Network: ALEX MASHINSKY A Genius Corporate Structure With An Undervalued Token (Cryptocurrency:CEL-USD)
Bitcoin will go all the way to $160,000 this year,' says Celsius CEO.

Alex is also one of the inventors of VOIP (Voice Over Internet Protocol) with a foundational patent dating back to 1994 and is now working on MOIP (Money Over Internet Protocol) technology. Over 35 patents have been issued to Alex, relating to exchanges, VOIP protocols, messaging and communication.

Alex is a serial entrepreneur and founder of seven New York City-based startups, raising more than $1 billion and exiting over $3 billion. Alex founded two of New York City's top 10 venture-backed exits since 2000: Arbinet, with a 2004 IPO that had a market capitalization of over $750 million; and Transit Wireless, valued at $1.2 billion.

Alex has received numerous awards for innovation, including being nominated twice by E&Y as 'Entrepreneur of the Year', in 2002 & 2011; Crain's 2010 Top Entrepreneur; the prestigious 2000 Albert Einstein Technology medal; and the Technology Foresight Award for Innovation (presented in Geneva at Telecom 99).

As one of the pioneers of web-based exchanges, Alex authored patents that cover aspects of the Smart Grid, ad exchanges, Twitter, Skype, App Store, Netflix streaming concept and many other popular web companies. Additionally, Arbinet's fundraising story was featured as a case study in 2001 by Harvard Business School.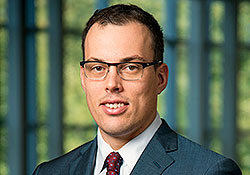 LEE REINERS, Law Professor

Lee Reiners is executive director of the Global Financial Markets Center at Duke Law. At Duke Law, Reiners teaches FinTech Law and Policy as well as seminars relating to financial policy and regulatory practice. His broad research agenda focuses on how new financial technologies fit within existing regulatory frameworks.

His work has examined the risks associated with cryptocurrency derivatives, the rise of digital investment advice, and corporate governance failures within the financial industry. He writes frequently on FinTech and other financial regulatory matters on The FinReg Blog and speaks with financial policy experts on the Global Financial Markets Center's podcast, The FinReg Pod.

Prior to joining Duke Law, Reiners worked for five years at the Federal Reserve Bank of New York (FRBNY), first as a supervisor of systemically important financial institutions and then as a senior associate within the executive office. In the latter capacity, he helped coordinate the FRBNY's engagement with international standard-setting bodies, such as the Bank for International Settlements and the Financial Stability Board. While at the FRBNY, Reiners worked closely with other federal and state regulatory agencies.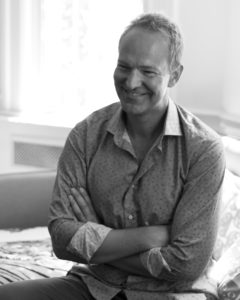 MODERATOR: WILLIAM EGGINTON, Director of the Alexander Grass Humanities Institute

Bill is the Decker Professor in the Humanities at the Johns Hopkins University, where he teaches literature, literary theory, and the relation between literature and philosophy, and where he Directs the Alexander Grass Humanities Institute.

He is the author of How the World Became a Stage (2003), Perversity and Ethics (2006), A Wrinkle in History (2007), The Philosopher's Desire (2007), The Theater of Truth (2010), in Defense of Religious Moderation (2011), and The Man Who Invented Fiction (2016). He is co-author with David Castillo of Medialogies (2017). He is also co-editor with Mike Sandbothe of The Pragmatic Turn in Philosophy (2004), translator and editor of Lisa Block de Behar's Borges, the Passion of an Endless Quotation (2003), co-editor with David E. Johnson of Thinking With Borges (2009). His most recent book, The Splintering of the American Mind, was published by Bloomsbury in 2018.





GREAT TALK is a 501(c)(3) nonprofit organization.
Please donate now to help offset the cost of this FREE event!




OUR PAST EVENTS:



BREAKING NEWS ANNOUNCEMENT !



In honor of assistant editor Rob Hiaasen, and the other journalists lost and injured in the attack on the Capital Gazette in Annapolis, Maryland.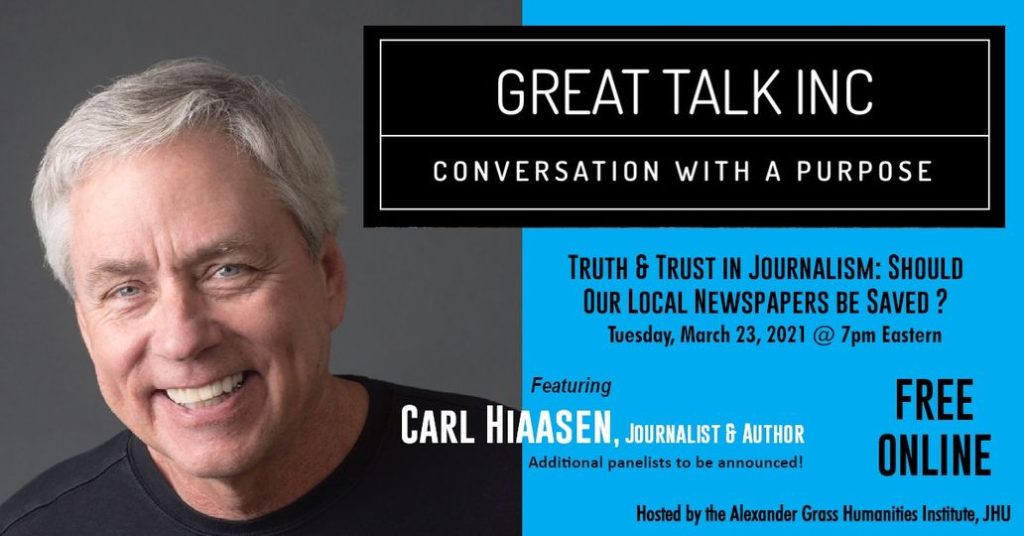 Truth & Trust in Journalism: Should Our Local Newspapers be Saved?
Tuesday, March 23, 2021 @ 7PM Eastern, Online

Hosted by the Alexander Grass Humanities Institute

>> EVENT CLOSED <<
FREE with Registration
Following registration attendees will receive a confirmation email containing information for the Zoom webinar
Featuring a panel of experts: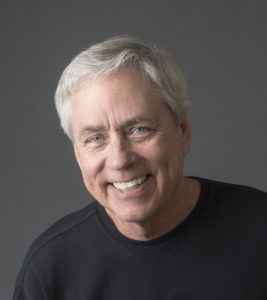 CARL HIAASEN, American Journalist & Author
Headlining our panel to honor the memory of his brother, assistant editor Rob Hiaasen, and the other journalists lost in the attack on the Capital Gazette in Annapolis, Maryland.

Carl's latest book Squeeze Me is a New York Times bestseller having debuted in 2020 at #2 in the Combined Print & EBook Best Sellers list. In all, 20 of Hiaasen's novels and nonfiction books have been on the New York Times Best Seller list, with two made into Hollywood films. Carl is the recipient of numerous awards as both a writer and journalist, including the 2010 Ernie Pyle Lifetime Achievement Award from the National Society of Newspaper Columnists.

Carl recently announced his retirement from the Miami Herald after 35 years, with his final column slated to be published March 14th.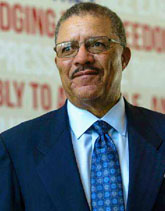 DEWAYNE WICKHAM is the Dean and Distinguished Professor of Journalism, Morgan State University.

DeWayne is not only the founding dean of the School of Global Journalism & Communication at Morgan State University, but an author, journalist, and a founding member of the National Association of Black Journalists.

DeWayne was awarded the Society of Professional Journalists' highest honor, the Fellow of the Society Award in 2012. View his complete profile on The History Makers.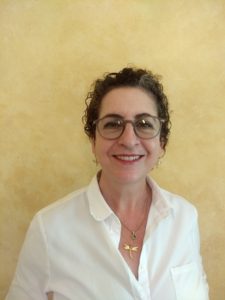 WENDY BENJAMINSON is the politics editor for Bloomberg News, based in Washington. She is responsible for broad coverage of campaigns and elections and oversaw the news outlet's coverage of the 2020 campaign.

Before joining Bloomberg in 2019, Benjaminson was Washington bureau chief for McClatchy Newspapers, a chain of local papers that stretch from Miami to Sacramento. She also was acting Washington bureau chief for the AP, managing the coverage of the first hectic months of the Trump era, fighting for White House access and setting up a strong, standing fact-checking operation while increasing AP-Washington's social media presence.

As national security editor for the AP in Washington, her team was routinely ahead of substantial competition on the Iran nuclear deal, Syria policy, the Iraq and Afghanistan wars, detente with Cuba and more. She also helped advise the Pentagon on a revision of the Law of War manual, which governed the treatment of embedded journalists in a conflict zone. Before returning to Washington in 2011, Benjaminson was an editor at the Houston Chronicle and was Texas News Editor for The AP.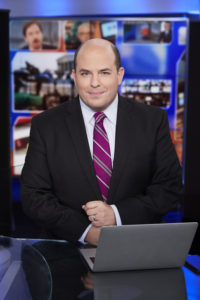 BRIAN STELTER is the anchor of "Reliable Sources," which examines the week's top media stories every Sunday at 11:00 a.m. ET on CNN/U.S, and the chief media correspondent for CNN Worldwide. Stelter reports for CNN Media, and writes a nightly e-newsletter.

Prior to joining CNN in November 2013, Stelter was a media reporter at The New York Times. Starting in 2007, he covered television and digital media for the Business Day and Arts section of the newspaper. He was also a lead contributor to the "Media Decoder" blog.

Stelter published The New York Times best-selling books, "HOAX: Donald Trump, Fox News, and the Dangerous Distortion of Truth" in fall 2020, and "Top of the Morning: Inside the Cutthroat World of Morning TV" in 2013.




GREAT TALK is a 501(c)(3) nonprofit organization.
Please donate now to help offset the cost of this FREE event!




Stem Cells: Assessing the Cutting Edge Gene Design and Therapies
Wednesday, October 21, 2020 @ 7PM Eastern, Online

Hosted by the Alexander Grass Humanities Institute

REGISTRATION CLOSED
Following registration attendees will receive a confirmation email containing information for the webinar
Featuring a panel of experts:
Dr. Eric Green, Director, National Human Genome Research Institute at NIH
Diane Hoffmann, Professor of Law; Director, Law & Health Care Program, University of Maryland Carey School of Law
Dr. Anthony Wynshaw-Boris, Chair, American Society of Human Genetics; Chair, Dept of Genetics and Genome Sciences at the Case School of Medicine, Univ. of Cleveland Medical Center
Antonio Regalado, Senior Editor, MIT Technology Review

Moderated by: William Egginton, Decker Professor in the Humanities, Johns Hopkins University; Director, Alexander Grass Humanities Institute, JHU

A panel of experts discuss the challenges, promises, hopes, and dangers of stem cell research and the exciting new technologies that have enabled us to explore and alter the building blocks of life itself.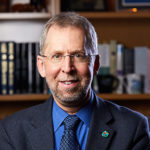 Dr. Eric Green is the director of the National Human Genome Research Institute (NHGRI) at the U.S. National Institutes of Health (NIH). He is the third NHGRI director, having been appointed by NIH director Dr. Francis Collins in 2009.

Dr. Green has been at the Institute for more than 25 years, during which he has had multiple key leadership roles. He served as the Institute's scientific director for 7 years, chief of the NHGRI Genome Technology Branch for 13 years, and founding director of the NIH Intramural Sequencing Center for 12 years.

For just over two decades, Dr. Green directed an independent research program that included integral start-to-finish roles in the Human Genome Project and groundbreaking work on mapping, sequencing, and characterizing mammalian genomes.

Dr. Green earned his M.D. and Ph.D. degrees in 1987 from Washington University in St. Louis; coincidentally, the word "genomics" was coined in that same year. During his career, Dr. Green has authored and co-authored over 370 scientific publications.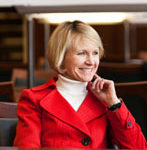 Diane E. Hoffmann, J.D. M.S., has been on the faculty at the University of Maryland Carey School of Law since 1987. She has taught Torts, Law and Medicine, Health Care Law, Legal Problems of the Elderly, Critical Issues in Health Care, Research with Human Subjects, and Health Care for the Poor.

Diane Hoffmann is the Jacob A. France Professor of Health Law and Director of the law school's Law & Health Care Program. Her research and scholarship has focused on issues in end of life care as well as the legal and ethical issues associated with cutting edge technologies, therapies and diagnostic tests. She has served as a member of a number of health care ethics committees including those at the University of Maryland Medical System and the Clinical Center at the National Institutes of Health. She is currently a member of the Maryland Stem Cell Commission, the Composite Committee of the U.S. Medical Licensing Exam, the Editorial Board of the Journal of Medical Regulation, and the Scientific Advisory Board of the Center for Gut Microbiome Research & Education at the American Gastroenterological Association.

Her recent scholarship includes a study of the use of health related genetic tests in the court room and an article on the criminal prosecution of physicians for prescription of opioids. In addition to her teaching and scholarship, Professor Hoffmann served as Law School's Associate Dean of Academic Programs from 1999-2012, responsible for the school's academic curriculum and dual degree programs. Hoffmann received her B.A., magna cum laude, from Duke University, her M.S. in Health Policy and Management from Harvard School of Public Health and her J.D. from Harvard Law School.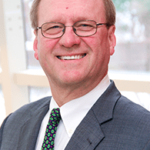 Tony Wynshaw-Boris received his MD, PhD degrees from Case Western Reserve University School of Medicine. His PhD was under the direction of Richard Hanson, PhD, where he elucidated the sequences within the PEPCK promoter required for activation by cAMP and glucocorticoids. He did his residency at Rainbow Babies and Children's Hospital, in Pediatrics followed by a medical genetics fellowship at Boston Children's Hospital. While in Boston, he did a postdoctoral fellowship at Harvard Medical School under the direction of Philip Leder, MD, where he studied mouse models of developmental disorders.

In 1994, Dr. Wynshaw-Boris set up an independent laboratory at the National Human Genome Research Institute of the NIH, where he initiated a program using mouse models to study human genetic diseases, with a focus on neurogenetic diseases. In 1999, he moved to UCSD School of Medicine, where he became Professor of Pediatrics and Medicine, as well as Chief of the Division of Medical Genetics in the Department of Pediatrics.

In 2007, he moved to UCSF School of Medicine, where he was the Charles J. Epstein Professor of Human Genetics and Pediatrics, and the Chief of the Division of Medical Genetics in the Department of Pediatrics. At UCSF, in addition to mouse models, his laboratory began to use patient-derived induced pluripotent stem cell (iPSC) models to study human disease. In June 2013, he returned to Cleveland to become the Chair of the Department of Genetics and Genome Sciences. His laboratory continues to use mouse and iPSC models to shed light on mechanisms of neurogenetic diseases with the ultimate goal of providing novel therapies.

Dr. Wynshaw-Boris is President-Elect of the American Society for Human Genetics for 2019, and will be President in 2020. He was appointed to the National Advisory Child Health and Human Development Council of the Eunice Kennedy Shriver National Institute of Child Health & Human Development, National Institutes of Health, in 2019. He has also been elected to membership in the American Society for Clinical Investigation, the Association of American Physicians, the American Pediatric Society, and he was elected as Fellow of the American Association for the Advancement of Science.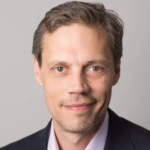 Antonio Regalado is the senior editor for biomedicine for MIT Technology Review, with a focus on how technology is changing medicine and biomedical research.

Many of Antonio'a articles have also been included in the Genetic Literacy Project.

Before joining MIT Technology Review in July 2011, Antonio lived in São Paulo, Brazil, where he wrote about science, technology, and politics in Latin America for Science and other publications.

From 2000 to 2009, Antonio was the science reporter at the Wall Street Journal and later a foreign correspondent.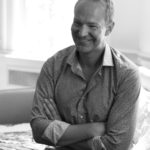 William Egginton is the Decker Professor in the Humanities at the Johns Hopkins University, where he teaches on literature, literary theory, and the relation between literature and philosophy, and where he Directs the Alexander Grass Humanities Institute. He is the author of How the World Became a Stage (2003), Perversity and Ethics (2006), A Wrinkle in History (2007), The Philosopher's Desire (2007), The Theater of Truth (2010), in Defense of Religious Moderation (2011), and The Man Who Invented Fiction (2016). He is co-author with David Castillo of Medialogies (2017). He is also co-editor with Mike Sandbothe of The Pragmatic Turn in Philosophy (2004), translator and editor of Lisa Block de Behar's Borges, the Passion of an Endless Quotation (2003), co-editor with David E. Johnson of Thinking With Borges (2009). His most recent book, The Splintering of the American Mind, was published by Bloomsbury in 2018.





With special thanks to Ruth Goldstein, The Pikesville Speakers Series; and Dan Gincel, Maryland Stem Cell Research Fund






GREAT TALK is a 501(c)(3) nonprofit organization.
Please feel free to donate now to help offset the costs of this FREE event!

[/ms_panel]
---