Inaugural Season: December 2017 through 2018 for 5 Great Talks!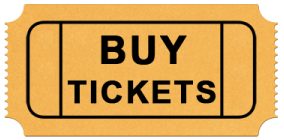 BUY NOW
2017
Cyber Wars, the Secrets, the Spies
DATE: Tuesday, December 5, 2017 @ 7pm
VENUE: Maryland Institute College of Art (MICA)
Brown Center, Falvey Hall
1301 W. Mt Royal Avenue
Baltimore, MD 21217
Parking Information
PANEL CONVERSATION

Thomas Drake
Former NSA Senior Executive And Whistleblower
Thomas Drake served as a senior executive at the NSA from 2001 to 2008. He brought his concerns about wasteful spending at the NSA and the government's surveillance program to a Baltimore Sun reporter. He was later charged by the Obama Administration with leaking classified information under the Espionage Act, but the charges were ultimately dropped.
Image courtesy of artist Robert Shetterly
Discover more about Thomas Drake:
Richard Forno
Assistant Director, UMBC Center for Cybersecurity
Dr. Richard Forno is a Senior Lecturer in the UMBC Department of Computer Science and Electrical Engineering, where he directs the UMBC Graduate Cybersecurity Program, serves as the Assistant Director of UMBC's Center for Cybersecurity, and is a Junior Affiliate Scholar at the Stanford Law School's Center for Internet and Society (CIS). His twenty-year career in operational cybersecurity spans the government, military, and private sector, including helping build a formal cybersecurity program for the US House of Representatives, serving as the first Chief Security Officer for Network Solutions (then, the global center of the internet DNS system), and co-founding the CyberMaryland conference. As a technologist and student of national security studies, Richard has a strong interest in the influence of technology upon national security, individuals, and global society.
Discover more about Richard Forno:
Michael Hicks
Professor & Software Security Researcher
Michael W. Hicks is a Professor in the Computer Science department and UMIACS at the University of Maryland and is the former Director of the Maryland Cybersecurity Center (MC2). His research focuses on using programming languages and analyses to improve the security, reliability, and availability of software. He has explored the design of new programming languages and analysis tools for helping programmers find bugs and software vulnerabilities, and explored technologies to shorten patch application times by allowing software upgrades without downtime. He has taught a variety of innovative security courses, including a MOOC on software security offered by Coursera. He also led the development of a new security-oriented programming contest, "build-it, break-it, fix-it," which has been offered to the public and to his Coursera students.
Discover more about Michael Hicks:
Dana Priest - MODERATOR
Pulitzer Prize-Winning Journalist
Washington Post investigative reporter and two-time Pulitzer Prize winner, Ms. Priest became the third John S. and James L. Knight Chair in Public Affairs Journalism at the Philip Merrill College of Journalism in 2014.
Priest has spent the majority of her career focusing on national security, military operations and U.S. intelligence agencies. She uncovered secret CIA prisons in Eastern Europe and deplorable conditions for veterans at the Walter Reed Medical Center in Washington.
Discover more about Dana Priest:
2018
We the People: A Crisis of Identity
DATE: Tuesday, January 9, 2018 @ 7pm
VENUE: Maryland Public Television
Studio A
11767 Owings Mills Blvd
Owings Mills, MD 21117
PANEL CONVERSATION
We are a society fragmented by our own self-imposed social comfort zones; politics, gender, religion, and many other criteria that have only served to confuse our self-identity and the identity imposed upon us by society.
Lawrence Jackson
Johns Hopkins University
Bloomberg Distinguished Professor of English and History
Lawrence Jackson is the author of Chester B. Himes: A Biography (W.W. Norton 2017), a July editor's pick by the New York Times and a Washington Post and NPR notable book for 2017. His The Indignant Generation: A Narrative History of African American Writers and Critics won the 2011 William Sanders Scarborough Prize from the Modern Language Association and the Black Caucus of the American Library Association 2012 award for non-fiction. His writing has appeared in Harper's, N+1, Los Angeles Review of Books and Best American Essays. He is the Bloomberg Distinguished Professor of English and History at Johns Hopkins University.
Discover more about Lawrence Jackson:
Kathleen Matthews
Maryland Democratic Party Chair
Kathleen Matthews has worked in the nation's capital and Maryland for 40 years as a journalist, communications and public affairs executive, and Democratic political activist. She ran as a Democrat for Congress in Maryland's 8th District in 2016 and was elected Chair of the Maryland Democratic Party on May 6, 2017. She serves on the boards of Emerge Maryland and Girl Scouts of the National Capital Area, and is active in the Women's Democratic Club of Montgomery County. Kathleen was the chief communications and public affairs officer for Marriott International, the world's largest hotel company, and one of Maryland's largest and most respected employers from 2006-2015. In that role, she was responsible for the company's global brand public relations, corporate communications, government affairs, social responsibility, and foundation for people with disabilities.
Prior to her career at Marriott, Kathleen was an award winning news anchor and reporter at the ABC-TV affiliate in Washington, DC for 25 years, where she covered local news in Maryland and the nations capital. Matthews has been awarded multiple journalism awards, including nine local Emmys, the Human Rights Campaign's Straight Ally Award, and Washingtonian of the Year for her community service.
Kathleen is a 1975 graduate of Stanford University, and a 2004 Fellow at the Institute of Politics at the Kennedy School at Harvard University. Her husband is American political commentator, talk show host, and author Chris Matthews.
Discover more about Kathleen Matthews:
Ernesto Castañeda
Social scientist & Professor of sociology at American University in Washington, DC.
Ernesto Castañeda conducts research on migration, urban issues, health disparities, vulnerable populations, and social movements. He compares immigrant integration and ethnic political mobilization in the U.S. and Western Europe. He has conducted surveys and ethnographic fieldwork in the United States, France, Spain, Switzerland, Mexico, Algeria, and Morocco; and published on remittances and development; integration and transnationalism; hometown associations and diaspora organizations; urban exclusion; the border fence; transnational families and the children of migrants left behind; health disparities within immigrant, public housing, and homeless Hispanic populations.
He received a PhD in Sociology from Columbia University and a BA from the University of California, Berkeley. He has taught at Columbia University, Baruch College-City University of New York, and the University of Texas at El Paso. He has been a visiting scholar at the Sorbonne, the Institut d'Etudes Politiques de Paris, the Zolberg Institute on Migration and Mobility at the New School for Social Research, and the Centre on Migration, Policy, and Society (COMPAS) at the University of Oxford. He is affiliated with the Center on Health, Risk, and Society and the Center for Latin American and Latino Studies at American University, where he is an Assistant Professor of Sociology.
Discover more about Ernesto Castañeda:
Joshua Grundleger
Lead Analyst in Public Finance, Moody's Investor Service
Joshua Grundleger is a Lead Analyst for the US States Team for Public Finance at Moody's Investors Service, having covered US states and European countries, including Ukraine, Norway and Israel. He is currently the Regional Coordinator for the National Review Institute's Regional Fellowship in New York and was formerly the Editor-in-Chief of The SAIS Review of International Affairs. Joshua previously worked at the Economist Intelligence Unit, the research and analytical arm of the Economist Group, as an economist and consultant.
Josh has a master's degree in international relations and economics from Johns Hopkins University School of Advanced International Studies (SAIS), where he concentrated in American Foreign Policy, Global Theory & History, and International Economics and specialized in the Middle East. He graduated from Cornell University, with a BA in government and economics. He currently lives in New Jersey with his wife Alexandra and son Gabriel.
Discover more about Joshua Grundleger:
Noah Bierman - MODERATOR
Los Angeles Times Reporter Covering the White House
Noah Bierman covers the White House in Washington, D.C. for the Los Angeles Times and his stories regularly appear in the Baltimore Sun as well as other papers in the chain, including the Chicago Tribune. Before joining the newspaper in 2015, he worked for the Boston Globe in both Boston and Washington, covering Congress, politics and transportation in the immediate aftermath of the Big Dig. He has also reported on higher education, crime, politics and local government for the Miami Herald, the Palm Beach Post and the Duluth (Minn.) News-Tribune. Bierman is a native of Miami who attended Duke University.
Discover more about Noah Bierman:
Star Trek Technology, Innovations, and Ideas—for Real
RESCHEDULED DATE: Tuesday, May 22, 2018 @ 7:30pm (NOTE TIME CHANGE)
VENUE: Friends School of Baltimore
Forbush Auditorium
5114 N Charles Street
Baltimore, MD 21210
PARKING INFORMATION
PANEL CONVERSATION

Robert Armiger
Electrical & Computer Engineer in Robotics
Robert Armiger is a member of the Principal Professional Staff at the Johns Hopkins University Applied Physics Laboratory. He leads the Biological Sciences and Engineering Group, which performs research at the forefront of Warfighter Protection, Synthetic Biology, and Advanced Biomedical Systems. His current projects include developing neuroprosthetic technologies for restoring function to wounded warfighters, as well as modeling and simulation of human and surrogate systems to understand injury mechanisms due to blast, blunt, and ballistic threats. In 2015, he was named the Maryland Academy of Sciences Outstanding Young Engineer.
Armiger received a B.S. in mechanical engineering from the Virginia Polytechnic Institute and State University (Blacksburg, VA) in 2003 and an M.S. in biomedical engineering from The Johns Hopkins University (Baltimore, MD) in 2006.
Discover more about Robert Armiger:
Joel D. Green
Space Telescope Science Institute Project Scientist
Joel Green is the Project Scientist in the Office of Public Outreach at the Space Telescope Science Institute — the Home of Hubble and the upcoming James Webb Space Telescopes, working closely with NASA's Goddard Space Flight Center. He uses ground- and space-based telescopes to study the formation of new star and planetary systems, to determine whether our own solar system's origins are typical in the Galaxy. Previously he was a research scientist at the University of Texas at Austin, and graduated with a doctorate in astrophysics from the University of Rochester in 2009 (and before that, a Masters in astrophysics in 2002, and Bachelors in 2000 from Cornell University). He is the lead investigator on several observational campaigns with the SOFIA (airplane-based) telescope and the Herschel Space Observatory, and has been a co-discoverer of approximately a dozen planets, although they are mostly "still smoking," so he would not recommend going there. A New Yorker who spent twelve years in upstate NY, six years in Austin, and now a resident of scenic Baltimore, he has acquired a fondness for crab and barbecue, cowboy boots and hats, sunshine, and Civil War battlefields.
Discover more about Joel Green:
Harris L. Edge
Army Research Lab Director, Aberdeen Proving Ground
Harris Edge is currently the Acting Division Chief of the Autonomous Systems Division of the U.S. Army Research Laboratory. He has a BS in Aeronautical and Astronautical Engineering from the Massachusetts Institute of Technology and MS in Mechanical Engineering from the University of Delaware. Part of his duties is to coordinate ARL Laboratory activities in unmanned systems mobility and manipulation research. He serves as the ARL liaison to the Robotics Collaborative Technical Alliance in the area of dexterous manipulation and unique mobility, and has served as the U.S. Army Research Laboratory Technology Lead in the area of unmanned mobility and manipulation. His current research is in the area of operations in constrained space, which involves design and fabrication of a multi-rotor thrust vectoring propulsion system for the study of generation and control of human-scale forces and moments for interactions with the environment.
Mr. Edge is also participating in an effort to develop technologies to enable Soldiers to program limbed unmanned platforms to perform work without writing text-based code. As part of the Weapons Analysis Branch, Mr. Edge performed research for hardware-in-the-loop simulation and designed and programmed prototype unmanned ground vehicles fielded in Iraq. In previous years Mr. Edge has performed research in the VTD unmanned aerial vehicles program, and served as Deputy Division Chief from 2004-2007. He has instrumented and programmed several UAV platforms for autonomous flight that include Micro UAVs, drones and UAV gas turbine jets. Previous to his work in robotics, he was part of an ongoing effort to use computational fluid dynamics, (CFD) to model the aerodynamics of guided projectile and missile configurations. His work in CFD led to performing many diverse duties such as running an experiment at ARL's transonic experimental facility to writing software for multiprocessor high performance computers, (HPC). He was a leader in the Aerodynamics Branch adoption of high performance multiprocessor computers for use in CFD and was among the first to harness the potential of HPCs for CFD computations of fin-stabilized guided munitions, and multibody munitions dispersal. He modified and adapted CFD codes for use on the CM-5 and other parallel HPCs and workstations. This improved capability had a major impact by allowing complex high-resolution computational models to be used for computations on HPC systems where they could be performed in a timely manner. Mr. Edge received several awards for his research in this area.
Tina C. Williams
Security and Intelligence Expert
Tina C. Williams is an entrepreneur and lawyer who is a long-time participant in, and advocate of, the security and intelligence industry. She is the founder and president of her own cybersecurity firm, the Silver Spring-based TCecure, which provides cyber protection and intelligence to public sector and commercial clients.
Williams was a Meyerhoff Scholar and University Scholar at the University of Maryland Baltimore County. She earned a master's degree in management from Rensselaer Polytechnic Institute and a law degree from the University of Maryland Francis King Carey School of Law.
In addition to her role as TCecure's Founder and President, Ms. Williams is an Adjunct Instructor for UMBC's Master's of Professional Studies in Cybersecurity, a member of the Maryland Bar, and a member of the NICE365 Industry Advisory Board of Directors.
Prior to establishing TCecure, Ms. Williams started her career at Lockheed Martin as a software developer in the Information Systems Leadership Development Program (ISLDP). Her last position at Lockheed was a Corporate Internal Auditor in the Business Leadership Development Program (BLDP).
Ms. Williams transitioned from Lockheed to Unisys where she graduated from the Leadership Excellence Acceleration Program (LEAP), and served in several technical, management, and leadership capacities, to include her last position as an Engagement Manager in the Justice, Courts, and Corrections practice. Throughout her time at Unisys, Ms. Williams provided security architecture, engineering, testing, risk management, and several other related services to Federal clients in the Department of Justice (DOJ) and the Department of Homeland Security (DHS), and the State of New York.
Ms. Williams also provided legal research support to the Maryland Department of Business and Economic Development (DBED) and the Maryland Center for Health and Homeland Security (MD CHHS).

Discover more about Tina Williams:
Sherri Braxton - MODERATOR
Dr. Braxton currently serves as the Senior Director of Instructional Technology at UMBC where she is responsible for leading the Division of Information Technology's (DoIT) strategy for end-user support of instructional technologies including online, hybrid, and traditional "face-to-face" technologies. With over 20 years of experience in traditional classroom instruction and adult education strategies grounded in instructional design models, she also possesses over 18 years of experience using learning technologies in higher education settings, including the design and facilitation of online and hybrid courses. As a result, she has extensive working knowledge of numerous learning management systems including Blackboard, Sakai, and Desire2Learn (D2L).  In addition, Dr. Braxton is the DoIT representative on the USM Academic Transformation Advisory Council, a group spearheaded by the William E. Kirwin Center for Academic Innovation.
As the Quality Matters (QM) Coordinator, Dr. Braxton oversees efforts on campus to ensure both the hybrid and online courses offered at UMBC are compliant with the nationally recognized standards identified in the QM Rubric.  She brings prior experience managing this process from Johns Hopkins University where she served as the Director of Distance Education for their Engineering for Professionals program, leading the faculty there through their first Quality Matters course reviews and certifications.
Dr. Braxton earned a Doctor of Science in Computer Science with Minors in Educational Leadership and Management Science from the George Washington University. She also holds a Master of Science in Computer Science with a Math Minor from North Carolina State University and a Bachelor of Science degree in Mathematics with a minor in Computer Science from Wake Forest University.

Truths, Myths and Breakthroughs in Medical and Cancer Research
DATE:
Tuesday, April 24, 2018 @ 7pm
VENUE:
Maryland Science Center
MSC Theater
601 Light Street
Baltimore, MD 21230
PARKING INFORMATION (with voucher)
* Please use the rear entrance located on Key Highway, not the Inner Harbor entrance *
SILVER TALK SPONSOR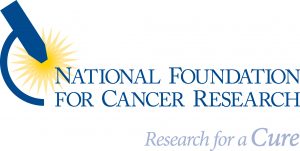 PANEL CONVERSATION

Bert Vogelstein
A pioneer in the field of cancer genomics
Bert Vogelstein is director of the Ludwig Center, Clayton Professor of Oncology and Pathology, and a Howard Hughes Medical Institute investigator at The Johns Hopkins Medical School and Sidney Kimmel Comprehensive Cancer Center. A pioneer in the field of cancer genomics, he has studied colorectal cancers, revealing that they result from the sequential accumulation of mutations in oncogenes and tumor suppressor genes. These studies now form the paradigm for modern cancer research and provided the basis for the notion of the somatic evolution of cancer. Together with Martin Nowak at Harvard University, he developed many mathematical models to understand the evolutionary process of cancer which lead to various hypotheses about mechanisms and timing of progression and seeding of metastases. Vogelstein's research papers have been cited nearly 300,000 times, more often than those of any other scientist, in any discipline, in recorded history.
Discover more about Bert Vogelstein:
Elisabeth Rosenthal
Medical Reporter & Author
Elisabeth Rosenthal, Editor-in-Chief of Kaiser Health News, joined KHN in September 2016 after 22 years as a correspondent at the New York Times, where she covered a variety of beats from healthcare to environment to reporter in the Beijing bureau. While in China she covered SARs, bird flu and the emergence of HIV/AIDS in rural areas. Libby's two-year-long New York Times series "Paying Till it Hurts" (2013-14) won many prizes for both health reporting and its creative use of digital tools. She is the author of An American Sickness: How Healthcare became Big Business and How You Can Take it Back, published by Penguin Random House in April 2017. She is a graduate of Stanford University and Harvard Medical School and briefly practiced medicine in a New York City emergency room before converting to journalism.
Discover more about Elisabeth Rosenthal:
Dan Vergano - MODERATOR
Science Writer
Dan Vergano is a science reporter for BuzzFeed News in Washington D.C. bureau, where he focuses on science and politics. He was previously a staff writer/editor at National Geographic, and senior science writer at USA TODAY. He is on the judging panels for both the AAAS and NAS science writing awards, and is a board member of the Council for the Advancement of Science Writing (CASW).
Discover more about Dan Vergano:
DATE:
Tuesday, June 5, 2018 @ 7pm
VENUE:
Morgan State University
University Student Center (USC) Theater
1700 East Cold Spring Lane
Baltimore, MD 21251
PARKING INFORMATION
* Please scroll down on page to see directions to Parking Garage.
The maximum parking rate is $3. *
PANEL CONVERSATION
A conversation about the lines that cross over music cultures and genres, to what it is that makes some music hot—or not—and the business that seems to rule it all.
Wendel Patrick
Musician & Hip Hop Producer
Wendel Patrick has been referred to as "David Foster Wallace reincarnated as a sound engineer" by Urbanite Magazine and as "wildly talented" by the Baltimore Sun. He has been referred to by XLR8R magazine as "a hip-hop producer that could easily make any fan of Squarepusher, Boards of Canada, or Madlib flip out." The alter-ego of classical and jazz pianist Kevin Gift, Wendel Patrick is rapidly making a name for himself as a producer to be recognized. His five albums, "Sound:", "Forthcoming", "JDWP", "Passage" and "Travel" were all produced without the use of samples, with Patrick playing every note of every instrument. What is perhaps most astounding and perplexing to listeners is that there are actually no instruments…he crafts all of the instruments, and every note, electronically.
Equally at home performing on stage with his band, behind two turntables, beatboxing, improvising, or playing a Mozart Concerto on stage with orchestra, Wendel Patrick has toured Europe on several occasions and performed throughout the world with renowned spoken word artist and poet Ursula Rucker (The Roots, 4Hero). In 2014 Wendel Patrick traveled to Australia as a guest lecturer, speaking about music production and entrepreneurship in the arts at The Australian Institute of Music in Sydney and Melbourne. In 2011 Wendel Patrick co-founded the Baltimore Boom Bap Society, with Erik Spangler (DJ Dubble8) that performs monthly improvised hip hop shows with hand picked musicians and emcees. The monthly event was chosen by the Baltimore City Paper as the "Best New Hip Hop Night" of 2012. Wendel Patrick's music has also been heard across the country on NPR stations, most notably on "OUT OF THE BLOCKS: 3300 Greenmount Ave." an award winning program he co-produced with radio producer Aaron Henkin for WYPR that has been featured by the Third Coast International Audio Festival and Hearing Voices as well as the BBC. The program was also chosen as "Best Radio Project" of 2012 by City paper.
In addition to his music Wendel Patrick is an avid photographer and videographer. His photography has been featured on NPR, and he shoots all of the accompanying documentary photography and videography for "OUT OF THE BLOCKS". He has filmed and directed numerous music videos for other artists.
Wendel Patrick/Kevin Gift majored in both music and political science at Emory University and earned his M.M. in Piano Performance as a scholarship student at the Northwestern University School of Music in Evanston Illinois. He was a full time professor of music at Loyola University in Baltimore where he taught piano, introduction to music theory, music history and electronic music production for eleven years from 2002-2013. Since 1998 Wendel Patrick has spoken at hundreds of programs in elementary schools in Baltimore City and throughout the greater Maryland area through Young Audiences of Maryland and The Baltimore Symphony Orchestra's former Arts Excel program. In the Fall of 2016 He will be teaching Hip Hop Music Production: History, Theory and Practice at The Peabody Music Conservatory, the first such course in the conservatory's history.
Discover more about Wendel Patrick:
Lafayette Gilchrist - NEWLY ANNOUNCED!
Acclaimed American Jazz Pianist and Composer
"Lafayette Gilchrist lives in Baltimore but grew up in D.C., knee-deep in the city's gogo music and hip-hop. Go-go dance beats inform his piano the same way freight-train boogie-woogie does. Players like Eubie Blake, James P. Johnson and Willie 'The Lion' Smith could keep going for hours without exhausting their folkloric materials. If there's one thing Lafayette Gilchrist loves, it's feeding a groove like that. There's something trance-inducing about dance music in general, and in the textured patterns that Lafayette Gilchrist plays at the keyboard. His two-handed piano also has techno and minimalism behind it. It's not just about the notes; it's also about the waves in which they come, and the troughs in between."
–Kevin Whitehead-NPR Fresh Air.
Lafayette Gilchrist leads the New Volcanoes and the Sonic Trip Masters All Stars. Gilchrist's bands are genre-defying; featuring a propulsive rhythm section and a dynamic horn line, which never fails to raise the roof. His solo work and trio Inside Out invite adventurous ears everywhere.
While steadily leading his Baltimore-based bands with a progressive stream of new music, Lafayette Gilchrist toured with David Murray in his octet and quartets for 13 years. During his time with Murray, he has performed at the Berlin Jazz Festival, recorded on Murray's Sacred Ground EP for the National Hungarian Radio and Television, and played the Winter Jazz Festival and Vision Jazz Festival in NYC to name a few. He has performed with notable artists such as Carl Grubbs, David Murray, Cassandra Wilson, Macy Gray, Oliver Lake, Marshall Keys, Orrin Evans, Paul Dunmall, Allyn Johnson, TK Blue, Robert Shahid, Alan Blackman, Hamid Drake, William Parker, Michael Formanek, Tarus Mateen and many more. His compositions, Assume the Position and Coded Sources, are a part of the original score for David Simon's The Wire and Treme, respectively. Gilchrist was a recipient of the 2009 Independent Music Award for Best Album-Jazz for Soul Progressin'. Gilchrist was also a recipient of the Maryland State Arts Council's Maryland Traditions Master/Apprentice award in which he mentored Ethan Simon in 2010.
Gilchrist is the recipient of the prestigious 2018 Baker Artist Award for Music.

Discover more about Lafayette Gilchrest:
Susan Zhang
Classical Pianist & Co-Founder of the Concert Truck
Acclaimed as a pianist with "astounding musical authority" (Columbia Free Times), Susan Zhang made her orchestral debut at the age of twelve with the Augusta Symphony. She has since been featured as a soloist with the South Carolina Philharmonic, the University of South Carolina Symphony Orchestra, Atlanta Symphony Youth Orchestra, and Aiken Civic Orchestra. She has performed in numerous venues in North America, Europe, and Asia, including the Kodak Hall at Eastman Theatre (Rochester, NY), Woodruff Arts Center (Atlanta, GA), Capilla de Musica de las Bernardas (Burgos, Spain), Qingshan District Government Hall (Wuhan, China), El Cerrito (Caracas, Venezuela), and the Escuela de Música Mozarteum (Caracas, Venezuela). Her recordings have been broadcast on South Carolina Public Radio.
Susan was a prizewinner of the Thousand Islands Chopin Competition, the Bauru-Atlanta Competition, the Burgos International Music Festival Competition, the Arthur Fraser International Concerto Competition, South Carolina MTNA Young Artist Competition, and the University of South Carolina Concerto Competition. She has spent summers at Pianofest in the Hamptons, Banff Piano Master Class, Burgos International Music Festival, Brevard Music Center, and the Southeastern Piano Festival. In the summer of 2014, she was featured as a guest artist in the Southeastern Piano Festival's Alumni Celebration and Piano Extravaganza concerts.
Susan is also Co-Director of The Concert Truck, an award-winning mobile concert hall that brings live classical piano concerts to diverse populations for free. In collaboration with Rice Music House, The Concert Truck launched in April 2016, performing throughout the city of Columbia, SC in outdoor public spaces, schools, and underserved areas. In the summer of 2017, The Concert Truck went on its first multi-state tour, including locations in the Baltimore/DC area and South Carolina as well as a three-day residency with Minnesota Public Radio. The Concert Truck has been featured on Minnesota Public Radio, Dayton Public Radio, South Carolina Public Radio, and SCETV's Carolina Money.
Susan began her studies at the age of six. She received her Bachelor of Music degree and Graduate Certificate in Performance from the University of South Carolina and her Master of Music degree in Piano Performance and Literature at the Eastman School of Music. Her previous primary teachers include Marina Lomazov, Joseph Rackers, and Enrico Elisi. Susan is currently studying at the Peabody Conservatory with Boris Slutsky.

Discover more about Susan Zhang:
Aaron Henkin - MODERATOR
Radio Producer WYPR
Aaron creates and produces original radio programs for WYPR. His current project is the neighborhood documentary series, Out of the Blocks. His past work includes the long-running weekly cultural program, The Signal, and the Smithsonian Folkways Recordings series, Tapestry of the Times. Aaron's stories have aired nationally on NPR's Morning Edition, All Things Considered, PRI's Studio 360, & The World.